One of the most powerful love stories in the Bible is the story of Ruth. Not only does it show the development of love between Ruth and Boaz, but it reveals a lot about the God who loves us. This month, the focus of the series of posts will be about Ruth.
"It was God's purpose that by the revelation of His character through Israel men should be drawn unto Him. To all the world the gospel invitation was to be given. Through the teaching of the sacrificial service, Christ was to be uplifted before the nations, and all who would look unto Him should live. All who, like Rahab the Canaanite, and Ruth the Moabitess, turned from idolatry to the worship of the true God, were to unite themselves with His chosen people."

Ellen G. White, Christ's Object Lessons p. 290.
Part 3 What Happened that Night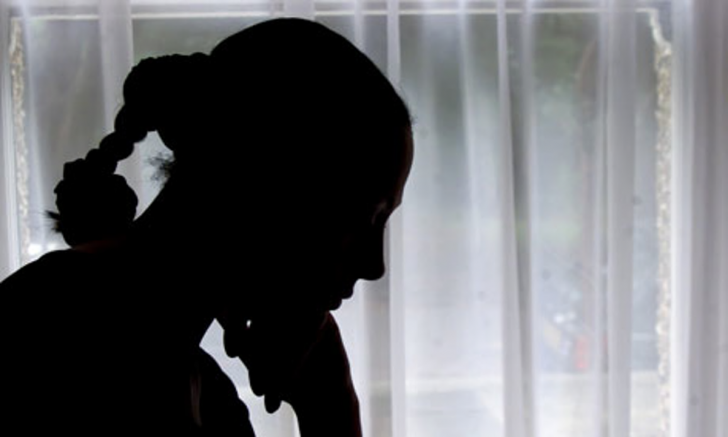 As time went on, Naomi became worried about Ruth's future. For an elderly widow like her, she knows what would happen to her eventually. However, for the young Ruth, Naomi felt that she needed to find security for the young lady. These thoughts probably resonated in Naomi's head even before she left Moab for Bethlehem.
For a young widow like Ruth, her future life would improve if she remarried someone from Elimelech's kin so as to allow her to inherit Elimelech's land. Based on the Hebrew social structure, a widow has no future as she has been cut off from her family by virtue of marriage; and had lost her primary source of income when her husband died. This makes the widows at the lowest rungs of society
However, if the widow was taken by a close relative of the husband, the woman will have her honor and inheritance restored to her. She will regain a means for her income and would own back what her husband had left her. This is according to the Jewish customs and traditions.
This lead Naomi to suggest Boaz to accept Ruth. She knew the virtue of the man and she knew that with him, Ruth will be secured.
Ruth did as Naomi instructed to the letter. She washed and anointed herself. She wore the best garments and waited for Boaz at the threshing floor. When Boaz had eaten and fallen asleep, Ruth laid down at his feet.
By midnight, Boaz noticed that someone was sleeping at his feet. Upon inquiry, he learned that it was Ruth. He praised her for being a kind and virtuous woman. He then told Ruth that there is a relative closer to Elimelech than him. Boaz volunteered to arrange with the closer relative if the man would take Elimelech's inheritance including Ruth or not. If the man refuses Elimelech's inheritance, Boaz, himself, would take the inheritance including Ruth.
Humility and Consecration
Ruth's story is a mirror on the human condition in many aspects. One such aspect is the desire for Naomi to seek security for Ruth. Ruth was not secure as long as she stayed with Naomi. She is a foreigner and married to a dead man – both are not good conditions for any woman in ancient Israel. She needed someone to take her as a wife to return her to a better status. Thus Naomi told Ruth to consecrate herself. Ruth did just that but her consecration was just a part of the preparation. She still was not in a good standing.
In a manner of speaking, a person also has to prepare himself to get into a relationship with God. A person may try his or her best to look good in the eyes of God through his own efforts but it does not change his state as a sinner. Yet this is just the beginning of a process. The more a person learns that he needs to be clean, the more he realizes that he is indeed in need of a savior.
I have discovered this principle of life—that when I want to do what is right, I inevitably do what is wrong. I love God's law with all my heart. But there is another power within me that is at war with my mind. This power makes me a slave to the sin that is still within me. Oh, what a miserable person I am! Who will free me from this life that is dominated by sin and death? Thank God! The answer is in Jesus Christ our Lord.

– Romans 7:21-25
Responsibility and Duty
It is the duty of parents to seek this rest for their children, and to do all that is fit for them to do, in due time, in order to it. And the more dutiful and respectful they are to them, though they can the worse spare them, yet they should the rather prefer them, and the better.

Matthew Henry Bible Commentary
This leads to the next part of what Ruth did. Knowing that Boaz alone could have a plan for her security, she followed Naomi's plan to the dot. She followed her mother-in-law with total obedience and reliance. Naomi knew part of the process. She knows that by law and by default, Boaz could claim Ruth as his bride according to the customs and traditions of Israelite Law. She knew that this would elevate Ruth to a better status than her current, which is a widow picking left over grains from one field to the next. As the older woman and the mother figure, she knew Ruth's potential would rise and Ruth's future would be better off with Boaz. She took it as her duty to give her daughter-in-law the best life possible. Yet, Naomi does not know the full extent of the process. She may have an idea but she knew that her knowledge is not sufficient, thus she decided to bring the matter to Boaz, but she could not do it on her own, she needed Ruth to do it for herself. While it may seem very obscene, her instructions to Ruth seem acceptable at the time, thus Ruth followed her instructions to the dot.
The aged women likewise, that they be in behaviour as becometh holiness, not false accusers, not given to much wine, teachers of good things; That they may teach the young women to be sober, to love their husbands, to love their children, To be discreet, chaste, keepers at home, good, obedient to their own husbands, that the word of God be not blasphemed.

Titus 2:3-5
The duty of the older member of the community is to guide the younger. In Ruth and in Titus as well as in various parts of the Holy Scriptures, we see a reminder of this every time. This is a responsibility of both the young and the old. For the older members of the community, it is their responsibility to guide the younger, for the younger, it is their responsibility to find their role models and follow them. Yet, in all cases, older does not always mean mature, thus in the same manner as Naomi, we are to refer the youth to a more mature or more suitable guide to answer their various areas of their lives.
Obedience and Transformation
Naomi's instructions to Ruth may seem obscene. Imagine letting Ruth stay at the foot of a man. Yet Boaz's response to the surprise says it all, "Blessed are you of the Lord, my daughter! For you have shown more kindness at the end than at the beginning, in that you did not go after young men, whether poor or rich. (v.10)" He was not angry nor offended by Ruth's sudden appearance by his feet. Instead, he found him "blessed of the Lord." We may not know exactly for now what the made her actions good but during their time, it was an honorable act. Furthermore, Ruth waited until Boaz was asleep, then laid herself at the man's feet. This is an act of the humble. By putting herself at the feet of Boaz, she is acknowledging that this man has the power over her. Ruth was then told that as soon as Boaz found her out, she was to follow the man's instructions as he was more well versed with the procedures of the law.
This is the same thing with us, a man should not just be content in discovering that he is a sinner. He needs to humble himself and learn that Jesus Christ alone could save him from sin. Christ's sacrifice on the cross allowed us redemption from sin but for that to happen, a person needs to humble himself and allow the Savior to work in him, through him and with him. Anyone of us should acknowledge that we are under Christ's and so He will forgive us and lead us away from sin.
When we submit ourselves to Christ, the heart is united with His heart, the will is merged in His will, the mind becomes one with His mind, the thoughts are brought into captivity to Him; we live His life. This is what it means to be clothed with the garment of His righteousness. Then as the Lord looks upon us He sees, not the fig-leaf garment, not the nakedness and deformity of sin, but His own robe of righteousness, which is perfect obedience to the law of Jehovah. 

Ellen G. White, Christ Object Lessons, 311.4
Grace and Law
Boaz knew what exactly he should do. He wanted to do it the right way. Out of the kindness of his heart, he desired to help Ruth and give her security. He could have easily taken her and everything would have been fine. But Boaz was a man of honor. He was a man who wanted to do things the right way. Thus he set into motion a plan that would be according to the due process at that time.
This is the same way Jesus Christ saved us. He could have eradicated Satan right then and there in the Garden of Eden, but He didn't. He knew there was a right timing and a right way for us to be saved. It did take a long time in human terms but God's promise is sure and true and in according to the law.
This is how gracious God is. He did not go around the laws He made but rather with his ultimate graciousness, He himself had to come down to fulfill the law and the prophesies of a Messiah. God followed the plan and even allowed Jesus to live a life that follows the laws He himself set. Not only that, His perfect lawkeeping allows us to imbued with the same righteousness as His because He is that loving and gracious.
Then He said to them, "These are the words which I spoke to you while I was still with you, that all things must be fulfilled which were written in the Law of Moses and the Prophets and the Psalms concerning Me."

– Luke 24:44
Redemption and Security
Ruth was looking for redemption and security. Otherwise she would have been ridiculed and treated as a lesser human. Yet Boaz was more than willing to pay the price. He even went through the whole legal process in order for Ruth to be saved. This is the ultimate act of love that could be made.
This is the same sacrifice that Christ did for us. He did not just risk a limb but gave up his whole life in order for us to be saved. The ultimate act of love could easily be seen in the sacrifice of Jesus Christ on the cross.
This may encourage us to lay ourselves by faith at the feet of Christ, that he is our near kinsman; having taken our nature upon him, he is bone of our bone and flesh of our flesh

Matthew Henry Commentary on Ruth 3